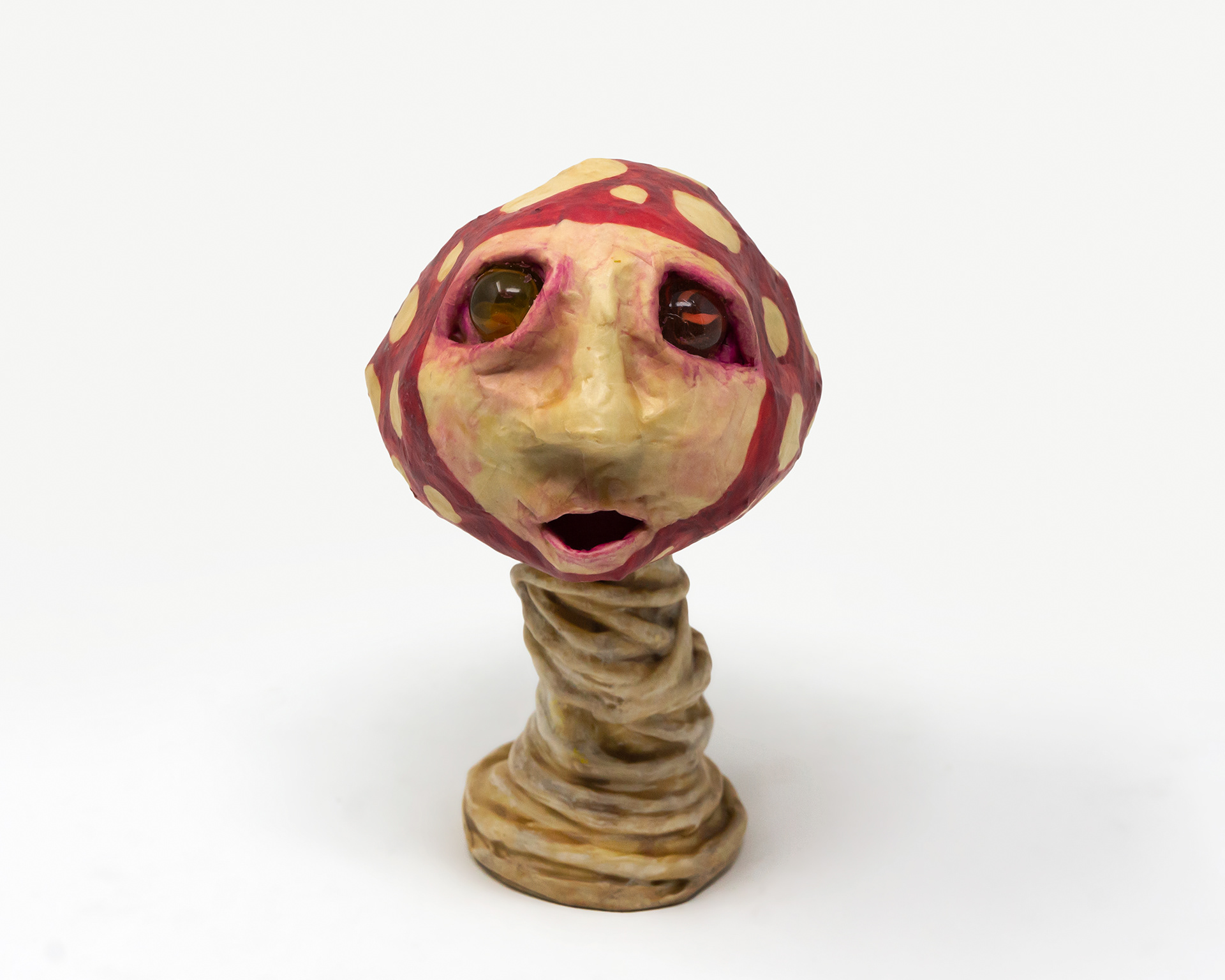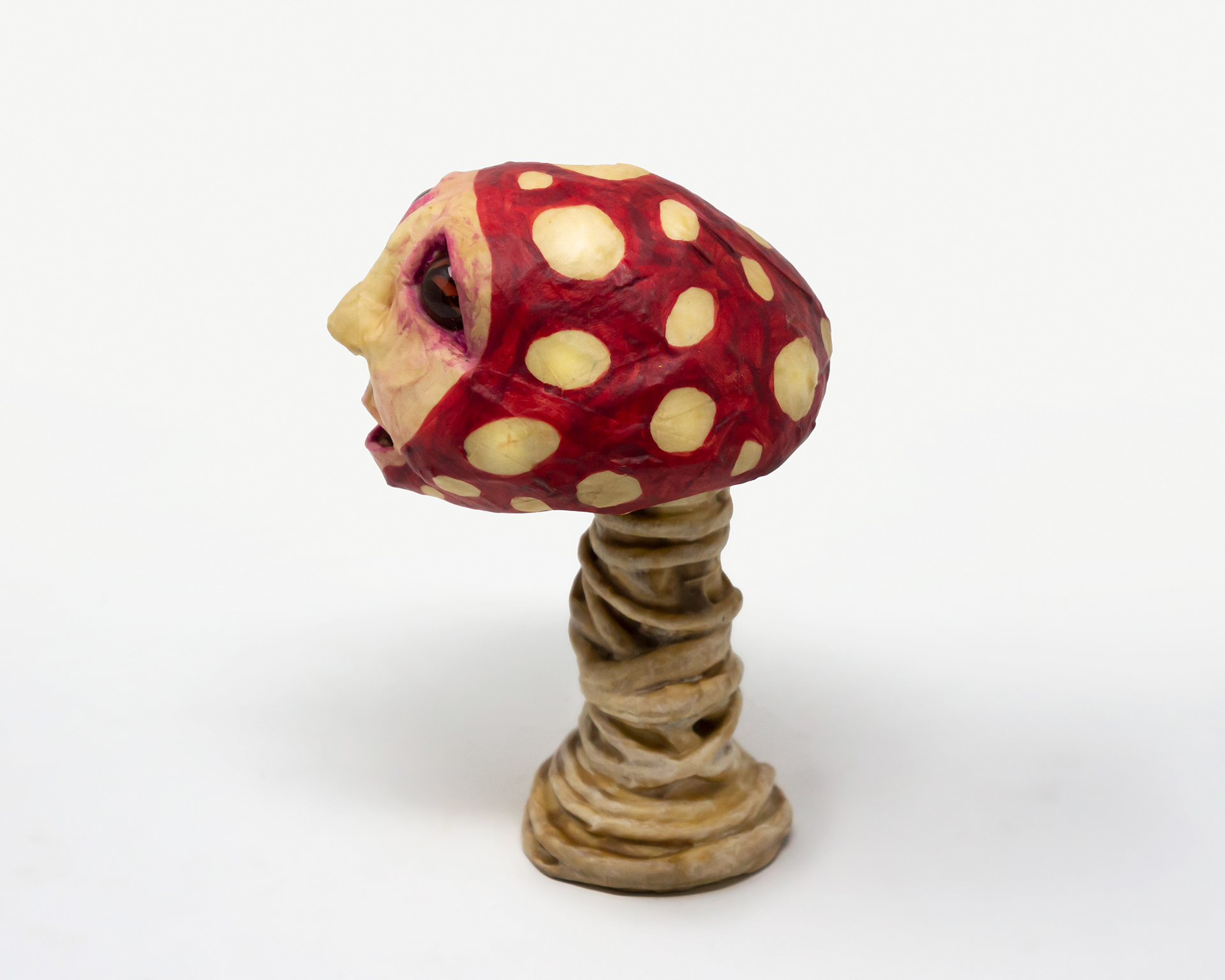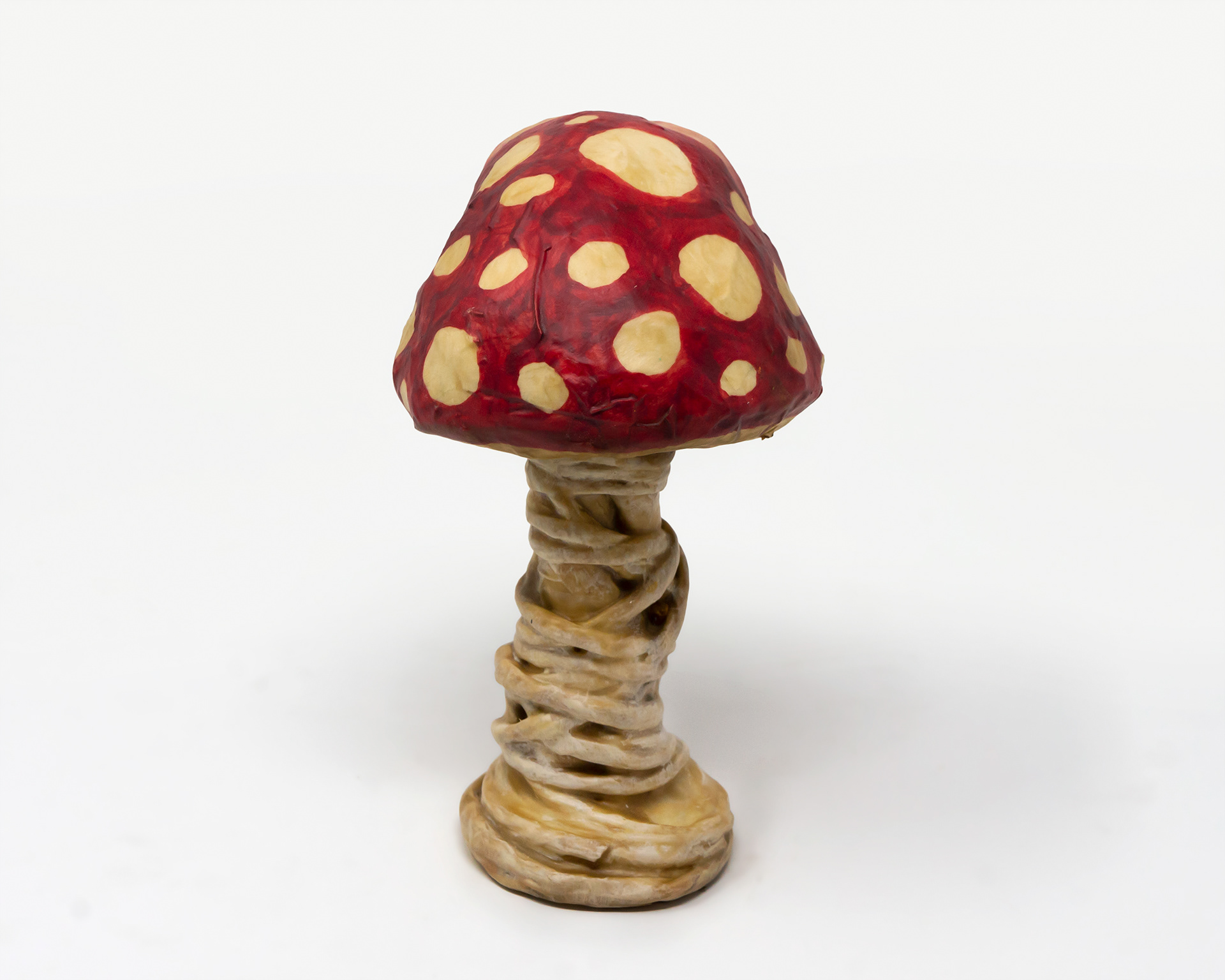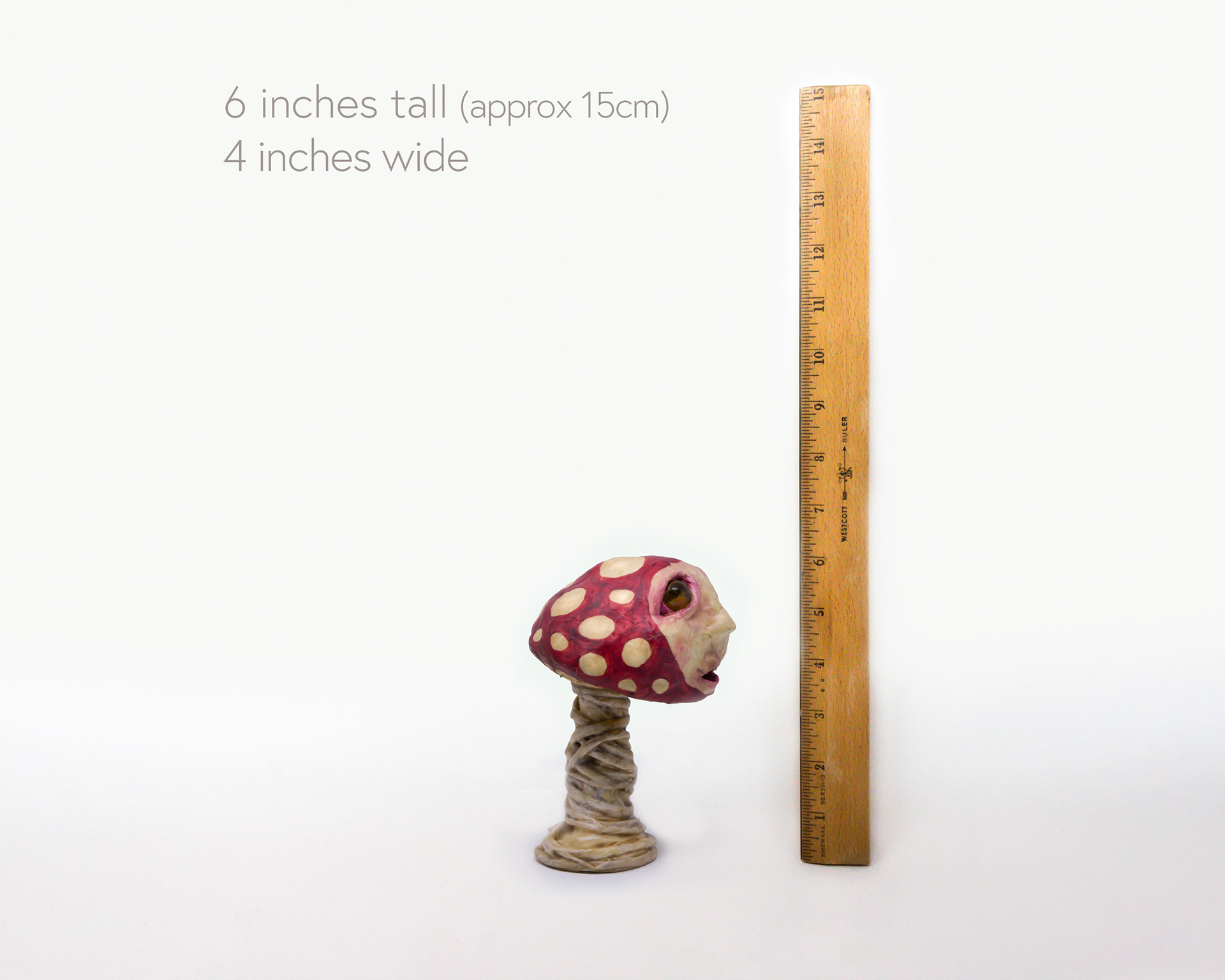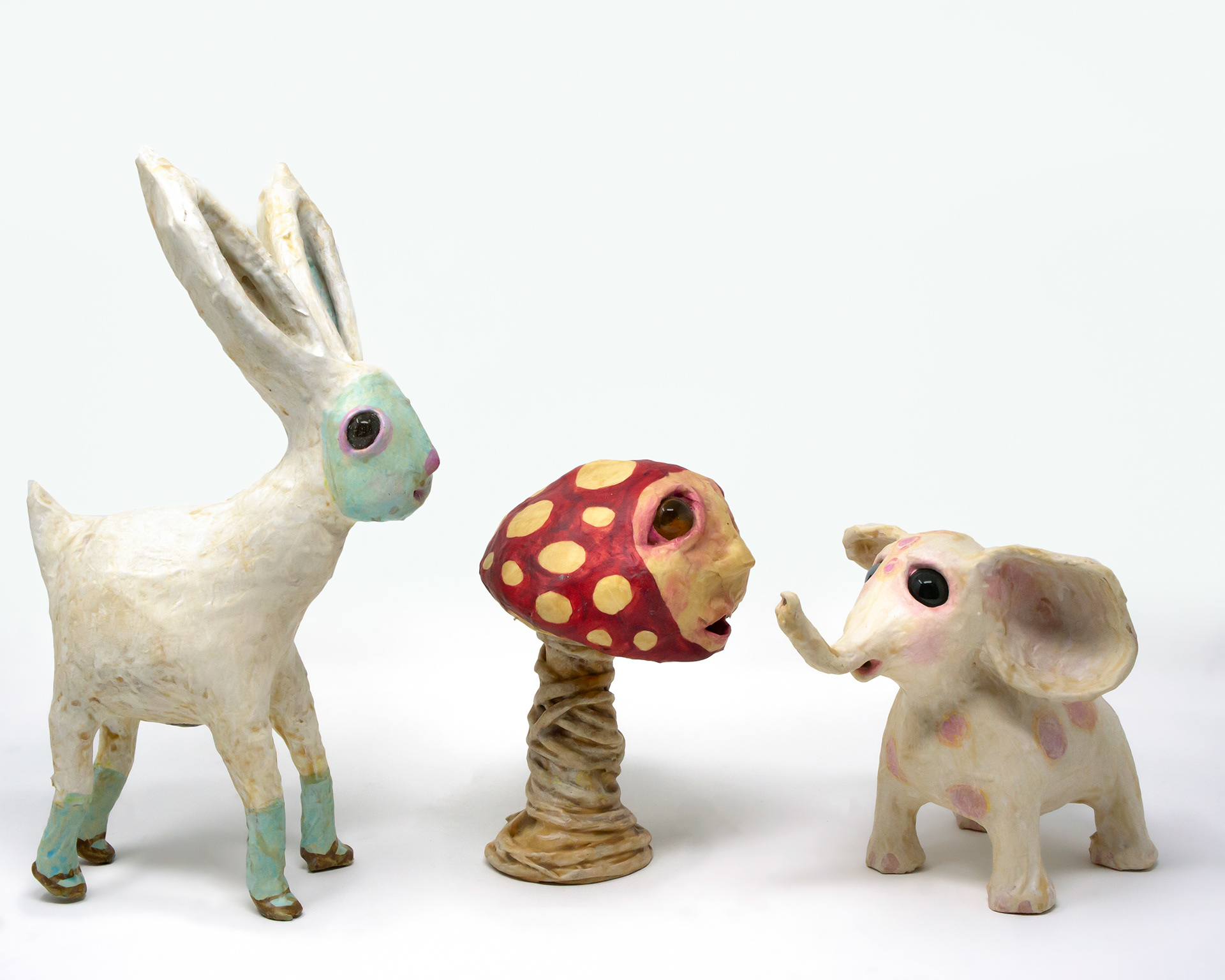 Henrietta is an original, one-of-a-kind, hand sculpted and painted, redcap toadstool. She is a freestanding mushroom with a cherry- color red cap and creme colored polka dots. She stands 6 inches tall and her eyes are glass.
cost: $100
(free shipping for U.S. destinations)
If you are interested in purchasing 'henrietta' contact us with the form below and request to have an invoice emailed to you. Also, feel free to use the form for any questions. We'll get back to you within 24 hours.
Our sculptures are created with (paper) masking tape over reclaimed objects or wire armatures that we make ourselves. Each are coated with an acid-free water-based glue, artists acrylics and varnish, for protection. They are signed, titled and dated on the bottom in india ink. Their eyes are made of glass.
We carefully package and ship from SW Florida within 3 business days of receiving the order. Sculptures are shipped by USPS 1-3 day Priority Mail for all US destinations, free of charge. International orders are shipped by USPS Priority Mail International, shipping cost will be calculated.
Feel free to contact us with any questions.